Did you know you can make money with Happy English Class? If you send one new person to our website, you will get paid every month for as long as that person is a member! Once they sign-up, you don't need to do anything else. Just get paid. There is no limit to the number of people you can send to our site, and no limit to the money you can make!
So how do you start making money?

Step 1:

First, become a member. Sign-up for your subscription.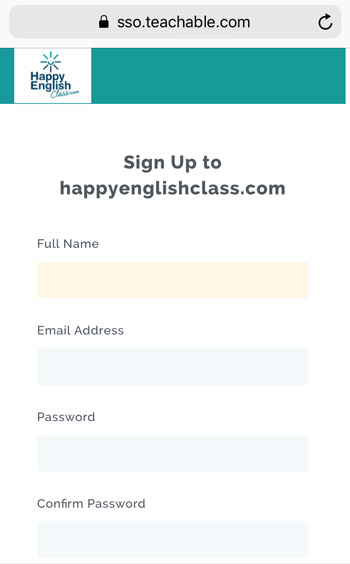 Step 2:

Log in and click on affiliates at the top of the page. (An affiliate is a someone who makes money by selling a product they don't own, but they make a part of the profit from the sale.)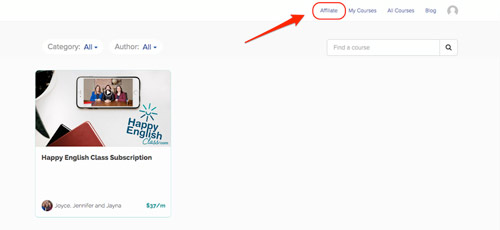 This will open the Affiliate Dashboard.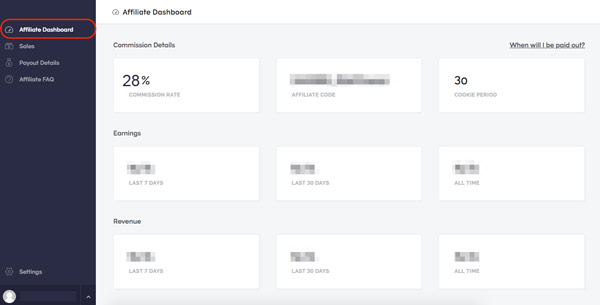 Step 3:
In the Affiliate Dashboard, you will see your affiliate link. This link will track your sales. (You can generate different affiliate links for different pages that you would like to send visitors to).


Step 4:
Share your link! The best way to get people to sign up to Happy English Class is to talk about it! Write about it on your website, or on your blog. Post it on Social Media or even make a video about Happy English Class. You may have an email list you can communicate with about our school, or you may know people who want to improve their English. Maybe you have friends or family that would like to learn English, and you would like to share our great lessons with them, and get paid! You will get paid if anyone clicks on your link and becomes a member of Happy English Class.
Step 5:
Get Paid!!

For anyone who clicks on your affiliate link and signs up to become a member, you will make $10.36 US per month. You will get this money every month for as long as they are a member. Most students who sign-up to Happy English Class keep their membership for at least year, so for example, you will make $124.32 US per person, per year, that you send to our site. If they cancel their membership, you will get paid every month up until the date that they cancel.
If someone clicks on your link and visits our website, but does NOT sign up to become a member right away, that's OK. You still get PAID if they decide to become a member 60 days later! You will still get the money for sending that person to our school. You can see all your sales and manage your payout details in the Affiliate dashboard section.

Please email: [email protected] if you have any questions. Thanks!
We look forward to partnering with you!